Hello there! So, this is my art post for the 2012
i_reversebang
challenge. It's really nothing special this time, as I was going through a rough time at the time I was making this but I hope you'll like it. I'm posting this in two sizes, the original one and the standard wallpaper size.
I thank
golden_d
for a remarkable cooperation and all the understanding she showed me when I was away from the world dealing with a real life. Thank you, darling, I hope we'll work on some other projects in the future!
Title:
The History of Human Desire
Artist:
Fic Title:
Build Me a City
Author:
golden_d
Fandom:
Inception
Pairing
: Arthur/Eames
Disclaimer:
None of the pictures and characters are mine and I don't have any rights to them. The poem is titled
Litany in Which Certain Things Are Crossed
and is borrowed from Richard Siken. This is a nonprofit work and we are not making any money from it.
golden_d
's fic for the art can be found
here
. Now go and read it :)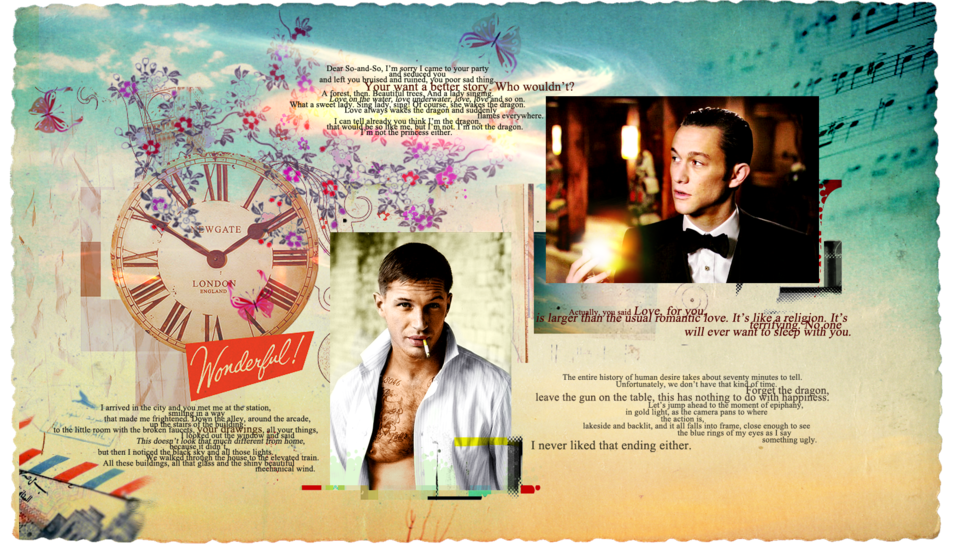 (
Every night, he dreams. It is never the same dream, though there are now and recurring images, but this is the first time he has seen this man.
Collapse
)
Current Mood:
anxious